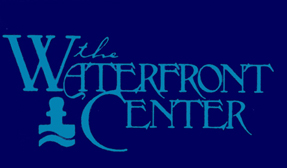 Printer Version
Check out previous award winners. Click on booklet covers to view.
These publications are available for purchase. Click on Books.
The 23rd Annual Excellence on the Waterfront Awards Program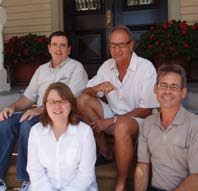 2008 Waterfront Center jury
The Waterfront Center Annual Awards Program is a juried competition to recognize:
Top-quality urban waterfront projects
Comprehensive waterfront plans
Outstanding citizen efforts
Student Waterfront Work
Winners receive international recognition through a major media release announcing and describing the selected entries and a special display on our web site featuring each winner including a web link to the winner's website. Award winners are invited to attend a special awards ceremony, reception and dinner during the Centerís annual conference.

Judging Criteria for all entries
Sensitivity of the design to water. Document how the entry makes use of the waterfront and the water resource, how it provides for active public enjoyment of the waterfront and, where possible, provides for physical and visual access to and along the waterfront.
Quality and harmony of design. Show how the project/plan/citizen effort/student work fits into the surroundings, be they natural or man-made, and incorporates and celebrates the unique historic and cultural features of the community, particularly relating to the waterfront. The human scale of the project will also be a consideration.
Civic contribution. Relate how the project has helped the economy of the community, boosted civic pride or otherwise has had a positive affect on the area. Show that the work is sustainable and how it is economically viable over the long run.
Environmental. Show how environmental values are stressed. This aspect of a project or plan has been very important to recent juries.
Enrichment. Show how the project/plan contributes to the overall cultural richness of the community. Where applicable, relate how the entry provides interpretive signs, displays or other facilities to explain an areaís waterfront heritage and natural values.
Winners
Entrants, co-entrants, nominees and nominators of winning entries will be given advance notice so that a representative can participate in the announcement ceremony of Friday afternoon, October 23, 2009 at the Seattle Marriott Waterfront hotel in Seattle, Washington and at the reception and Gala Dinner that follows. Winners will be asked to supply names of all major participants in the project/plan/citizen effort/student work so that they can be properly acknowledged and certificates can be prepared for them.
The 2009 Jury
The jury chair is Mike Burke, Attorney and Counsel for the Port Authority of Kansas City, Missouri. Kansas City, Missouri.
e-mail: mail@waterfrontcenter.org © 2007 The Waterfront Center
Content and photographs on this site may not be reproduced without express permission from The Waterfront Center.