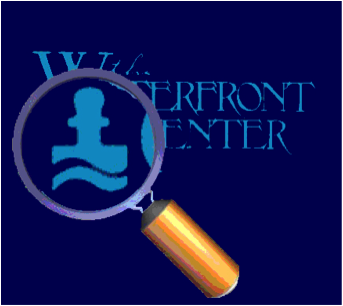 Project Park
Award Year: 2011
Award Category: Park, Walkway, Recreational
Project Type: Park
Project Name: Riverside Park South Waterfront
Award City: New York
Award State: New York
Award Country: United States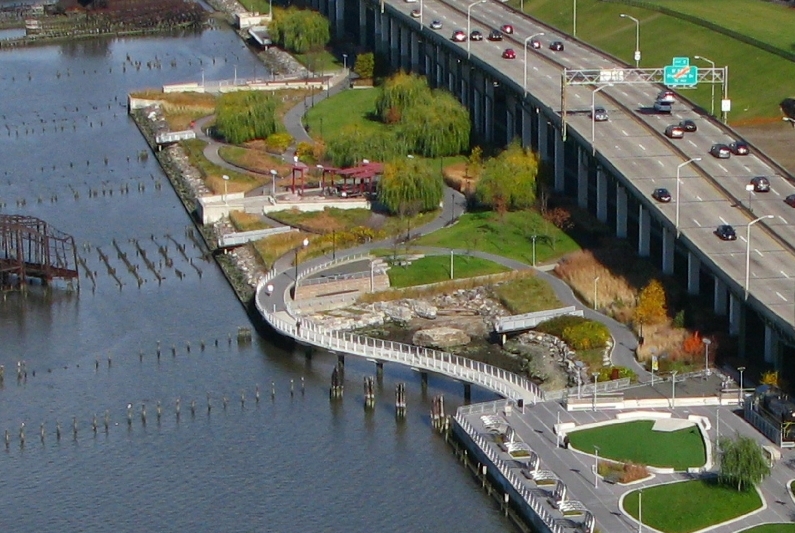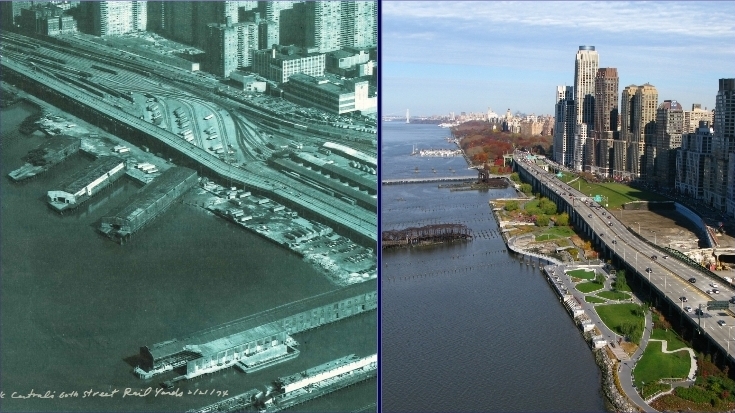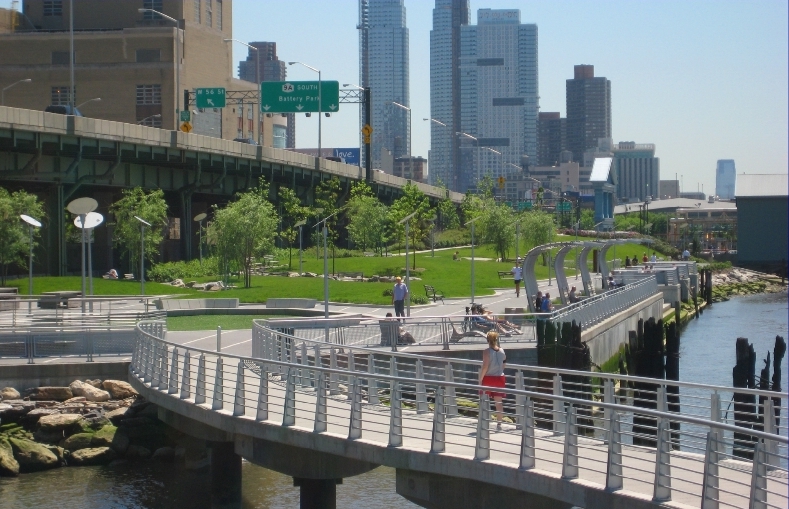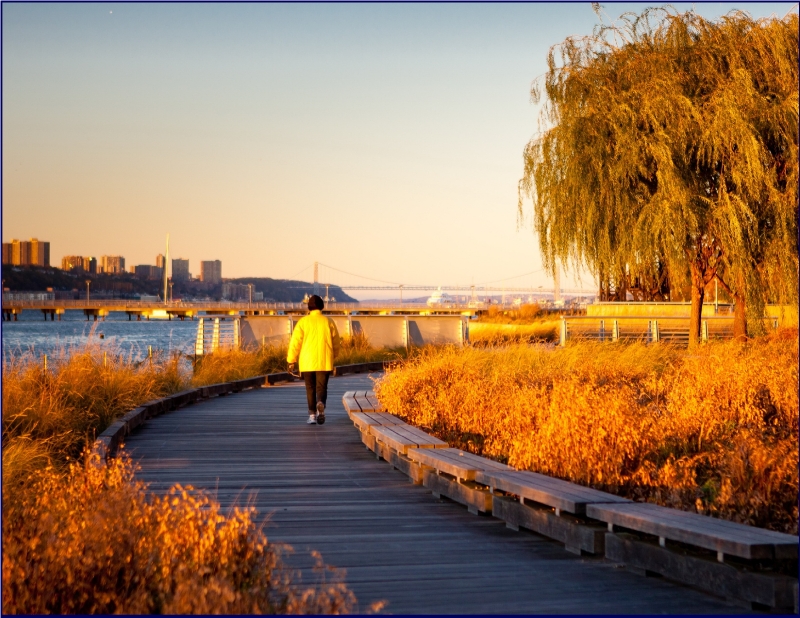 Entrants: Thomas Balsley FASLA and Charles McKinney
Award Organization: The Post of Los Angels
Organization Website: http://www.nycgovparks.org/park-features/riverside-park/virtual-tour/riverside-park-south
Contact Name: Thomas Balsley
Contact Address: 31 W. 27th St. New York, NY 10001
Contact Phone: 212 684 9230
Project Description
Riverside Park South Waterfront Project Statement
Noticed by few except the community it serves, an urban miracle has emerged along Manhattan's Hudson riverfront! Teeming with people, this verdant swath of nature, interwoven with paths and venues has replaced abandoned railyards and brought long-denied access to the river. Riverside Park South Waterfront is an extraordinary story of civic will, fortitude, and a collective design commitment of professionals, public officials, civic leaders, the sponsoring developer and the community. Through an extensive public process, the park makes full use of the site's waterfront potential and rich railroad and environmental heritage.
Through a unique public/private partnership it has delivered on its promise to the community without any use of public funds and sparked an extraordinarily successful upland residential development.
Background and context
Riverside Park South Waterfront stretches from 59th to 73rd Street, connecting the historic Riverside Park with the new Hudson River Park, thereby completing the missing link in Manhattan's Hudson River Greenway. It is the first public open space component of a new 65-acre development whose centerpiece (and linchpin for public approval) is a 26-acre park that will cover the long-term relocated Miller Highway and finally connect the west to its river. Uncoupling itself from that process, the waterfront park and its upland connections moved ahead to completion in tandem with phases of the development. The site is 35' below the adjoining Westside streets and was an abandoned railyard, pier, and rail to water transfer site whose conditions required soil remediation and shoreline naturalization. The piers were abandoned and collapsed, but offered opportunity for public access and historical interpretations.
Challenges
Political / Process. The waterfront park came with development; both required environmental and public approvals. Open space as mitigation for development is very heavily scrutinized by park and community advocates: the unique public/private partnership helped navigate the park through public approval obstacles. Extensive outreach, charrettes, and meetings were conducted each step of the way from programming to final design consensus building.

Physical. The site was 35' below existing streets with an elevated highway overhead, contaminated soils, decaying bulkheads and crumbling piers.

Financial. The costs for the park, including a maintenance fund, are the development's responsibility. The shifting winds of the market made it difficult to estimate costs but also forced the park into phases.

Access. A logical circulation plan with direct upland street connections and multi-modal paths has transformed isolation into seamless access and embrace.

Phasing and long-term planning. The site's long-term plan, with the highway relocated and covered, is far off in the future but had to be accounted for in the design and planning. The waterfront park design had to be tested against that long-term plan for program, circulation, grades, drainage, and many other factors.

Regulatory approvals. The Army Corps of Engineers, State DEC, NYC DEP, and State DOT (overhead highway) are just a few of the approvals that were necessary to turn this riverfront into the piers, overlooks, tidal wetlands, cove bridges, and pastoral park spaces that make up the waterfront experience.
Sustainability
The park's economic sustainability starts with the development financing of design, construction, and maintenance and carries forward into venues such as the waterfront restaurant that provides income to NYC parks. Social sustainability is witnessed by the letters and accolades that pour in from the community and the thousands of west siders that jog, play, fish, meet, read, entertain, eat, bike, and claim it as theirs. Environmental sustainability measures include site mitigation, edge naturalization, tidal wetlands, native planting, habitat creation, stormwater management and a host of other landscape treatments.
Context
The park is in a critical transition zone between city streets and the river, and between two existing but disconnected waterfront parks on either end. The design has been informed by and responds to this urban context as well as the public's input. The programming and connective systems layout have ensured its role as the west side's common ground and jewel in the Hudson Greenway ribbon.
Heritage, Culture and Art
As diverse as its NYC Westside constituency, the park has become the crossroads of history, culture and art on the Hudson. The park's design language purposely celebrates the past and the future equally. The framework's geometry has taken its 22 degree angles from that of the piers and train turning radii. Stabilized gantry towers, piers and ball fields are studied from interpretive overlooks. Elements such as train-shed shade structures and boxcar seating stones contribute to the narrative. Venues for culture and art pop up at every turn. It is a 21st century urban social stage, where the setting has moved from the city grids to this historically rich, riparian, verdant setting. Throughout its paths and lawns and piers, one finds contemporary landscape expressions, elements and custom furniture that reflect and accommodate today's visions of urban waterfront recreation.
Water's Edge
The coves, bulkheads and piers of this post-industrial waterfront site presented extraordinary design opportunities. Visitors can visually and physically engage the river in a variety of ways throughout its length, varying from boat launches, get­downs and interpretive overlooks to tidal wetland walkways, bridges, and an 800' long pier with seating, fishing, events and, this summer, a piano! Throughout the park, one's attention is directed to its reason for being: the Hudson, and beyond.
Conclusion
It is rare that a city such as New York can add 12 blocks and 14 acres of park space to its waterfront in such a dense setting. It has not been work for the fainthearted or impatient. A combination of factors has brought this opportunity, and a highly motivated, strong-willed collaboration of sponsors, advocates, and designers have seized the moment. Riverside Park South Waterfront has set an extraordinary can-do precedent for other cities and waterfront advocates, and done it to the highest levels of design excellence and sustainability.
Jury Comments
"A wide variety of experiences along the waterfront."
"A fun variety of furnishings."
"Fun individual overlooks."
"A unique integration of conversation nodes."
"Provides a fun way to change elevations."
"Weaves a diversity of experiences along its length."
"Excellent planting design."